APC 2023 Prof Henry Nasrallah
11th September – 13 September 2023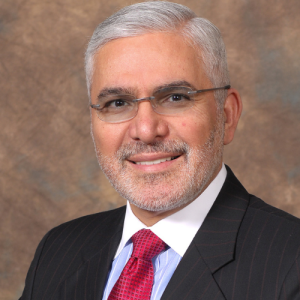 Prof Henry Nasrallah
Tuesday 12th September
Plenary 4: Management of Non-Affective Psychosis: Recent research developments 
Preventing the second episode in schizophrenia significantly improves prognosis
Dr. Henry Nasrallah is a widely recognized neuropsychiatrist, educator and researcher. Following his psychiatric residency at the University of Rochester and neuroscience fellowship at the NIH, he served as chair of psychiatry at 2 universities (12 years at Ohio State and 6 years at Saint Louis] and as Associate Dean for Faculty Mentorship at the University of Cincinnati College of medicine for 4 years.
He is currently Vice-Chair for Faculty Development and Mentorship, Professor of Psychiatry, Neurology and Neuroscience, Medical Director of Neuropsychiatry Program and Director of the Schizophrenia Program in the Department of Psychiatry and Behavioral Neuroscience at the University of Cincinnati College of Medicine.
Dr. Nasrallah's research focuses on the neurobiology and psychopharmacology of schizophrenia and psychotic mood disorders.
He has published 450 scientific  articles, 600 abstracts, 185 editorials, and 13 books. He is Editor-In-Chief of 3   journals (SCHIZOPHRENIA RESEARCH, BIOMARKERS IN NEUROPSYCHIATRY and CURRENT PSYCHIATRY) and is the founder of the Schizophrenia International Research Society (SIRS).   
He is a Fellow of the ACNP, Distinguished Life Fellow of the APA, and served as president of the Ohio Psychiatric Physicians Foundation, President of the American Academy of Clinical Psychiatrists, and the Scientific Director of the CURESZ Foundation.
He was awarded the Stanley Dean Award by the American College of Psychiatrists for excellence in schizophrenia research.
He was listed by Thomas Reuther Media as one of the most cited investigators (top 1% in the world). He has received over 95 research grants and was elected annually by his peers to the list of  "Best Doctors in America".