11th September – 13 September 2023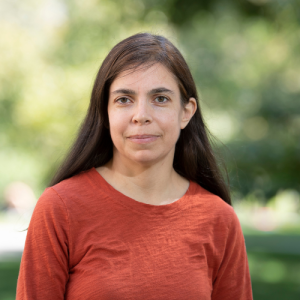 Dr Nev Jones
Tuesday 12th September
Plenary 7: Lived Experience: Living with Psychosis
Lived Experience & the Transformation of Psychosis Services.
Dr Nev Jones is a community-engaged mental health services researcher,  with an interdisciplinary academic background in social and political philosophy (BA, MA, postbaccalaureate fellowship), community psychology (MA, PhD) and medical anthropology (postdoc).  Prior to moving to University of Pittsburgh, she was a tenure stream faculty member at the University of South Florida, and prior to that worked in policy, direct service, quality improvement and evaluation roles in the public mental health system in California. 

She brings a strong disability justice and lived experience advocacy orientation to her work and was a 2017 NIDILLR Switzer Fellow, 2021 recipient of the Pioneer Award from the National Association of Peer Supporters (NAPS) and 2022 recipient of the Judi Chamberlin Joy in Advocacy award from the National Coalition on Mental Health Recovery (NCMHR). 
Current funded projects include an NIMH R01 focused on work, school and disability benefit decisions and trajectories in the early years following a first episode of psychosis, and a PCORI Engagement Award (in collaboration with Mental Health America and the Bazelon Center for Mental Health Law) centered on campus mental health, including campus crisis response and support for students with significant psychiatric disabilities.
Specific areas of expertise include:
Early intervention in psychosis/Coordinated Specialty Care for early psychosis, including research and interventions focused on improving longer-term social and functional outcomes;
Quality improvement and technology transfer within public sector community health services, particularly those focused on improving experiences and outcomes for individuals dealing with long-term psychiatric disabilities, including psychosis/schizophrenia;
Impacts of race, class, income and community context on trajectories in conditions traditionally labelled SMI across the areas of financial empowerment and economic mobility,  service use, and involvement with the child welfare and juvenile/criminal legal systems, economic mobility and community integration;
The centering of mental health service user perspectives on intervention and system design, quality improvement, implementation and evaluation, including in the development and implementation of machine learning based algorithm decision systems;
Crisis response systems and the role and impact of police involvement, coercion and involuntary interventions, especially in the context of initial youth/young adult pathways into and through care.